The Wild Hunt is exclusively supported by readers like you. No advertising. No corporate sponsors. Your support helps us pay our writers and editors, as well as cover the bills the keep the lights on. We cover the community because of your generosity. Consider making a one-time donation - or become a monthly sustainer. Every amount helps. Thank you for reading The Wild Hunt!
TWH –  We're back.
It's another year and another nod to the hypocrisy of Black Friday and the corporate intrusion into all aspects of our lives and the gluttony of conspicuous excess. We even hear that things which spark "joy" are for sale so we can all re-clutter. The joy of consumer culture is a long recovery.
But before we get to some of our gift ideas for the coming Yule season, we want to underscore the importance of supporting businesses that support our community. Our friends at publishers like Llewellyn, Red Wheel/Weiser, Avalonia, and other sites like Patheos Pagan, Gods & Radicals, Witches & Pagans actively give back to our community and strengthen the network of Pagan resources.
For the guide, we tried to stay away from mass production, even though the Pagan, Heathen, polytheist and Witchcraft presence in the market continues to grow and attract the attention of large manufacturers and retailers.
Before we get to the list, let's start with our annual disclaimer: No one at TWH received any compensation regarding this list. These are cool ideas and items we've run across, and it's just our opinion. The Wild Hunt was not paid to endorse any of the listed products or ideas.
Ambiance and Decor
elfkendalfairies: Out of Cumbria, this shop of elves makes adorable tree toppers that "aim to capture the magic of childhood and hold it, just for a moment in natural wool." We think they do a good job of that. And while they have some angels available for ornaments, we think the Pagan Yuletide tree-toppers are showstoppers, like this one: "Hecate goddess holds fire in her hands and brings peace and protection with her staff in her left hand."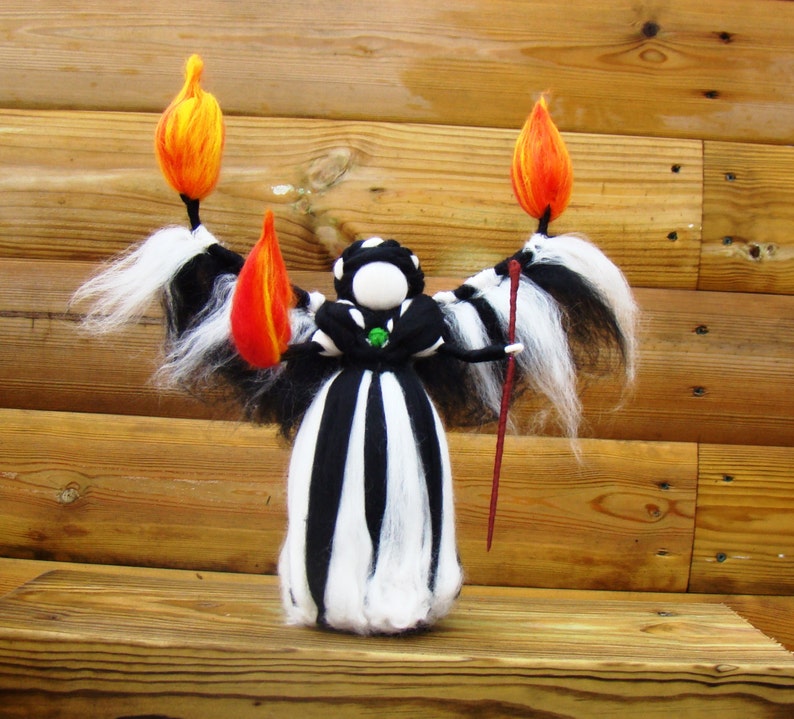 *    *    *
PinkFuzzyDemon: This shop in Edmonton asks, "What better way to spread Holiday cheer than with a Krampus?" We can't think of a better way either. Handsewn little felt monsters with birch whips. Sweet.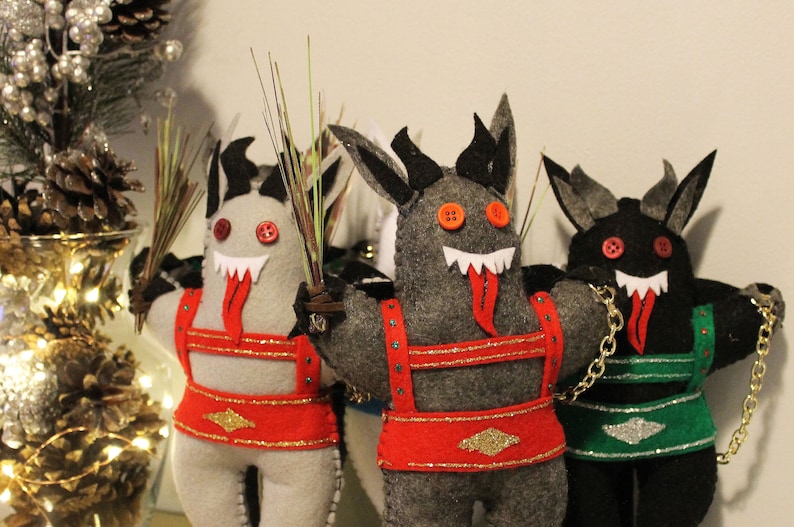 *    *    *
BrigidsGrove makes our list again. They offer these inspirational Story Goddesses, made of resin, to reflect on women's mysteries. The various statues come in different colors, shapes, and sizes. They are designed with interchangeable charm belts that can be customized to specific desires.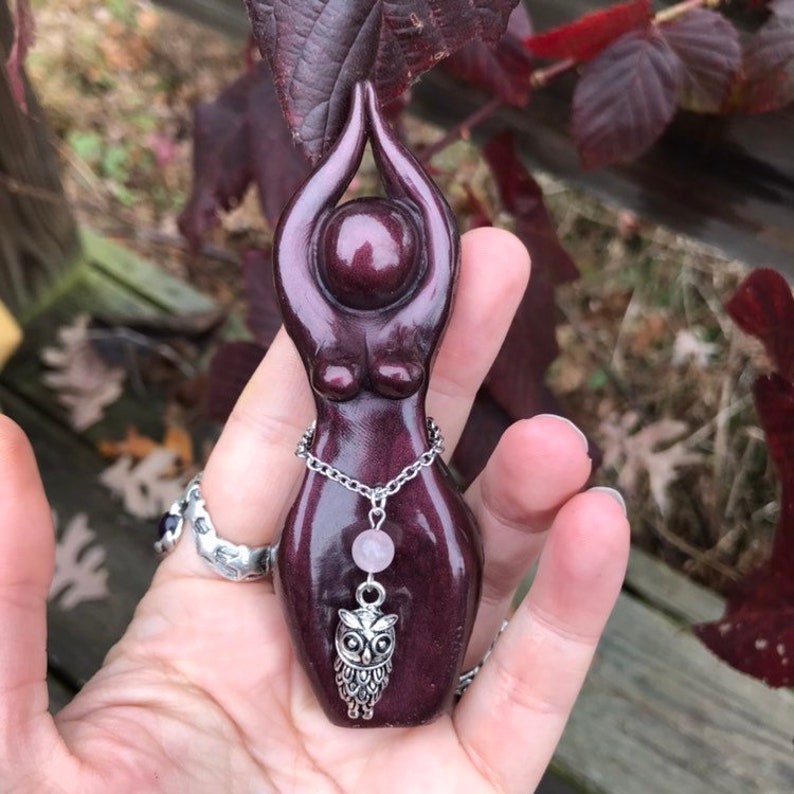 *    *    *
FOLKSWITCH released an album earlier this year, titled "Love Was The Cause Of My Sorrow: Traditional Folk Songs From The American River Valleys." As the group writes about the album, "Life is hard and people sing about it… music that started off at home, pubs, in the fields. It's ragged and dirty, it's got blood in its eyes. It's not how well you sing, it's how well you tell the story." It's a gritty album that's not for everyone, but worth the addition to your music library.
*    *    *
IndigoDesertMoon: The shop offers a variety of products, but we're here for the apothecary. They offer sustainably and ethically-sourced ingredients which they combine into incense, salves, and balms. They have a sister site, DesertSunHerbary.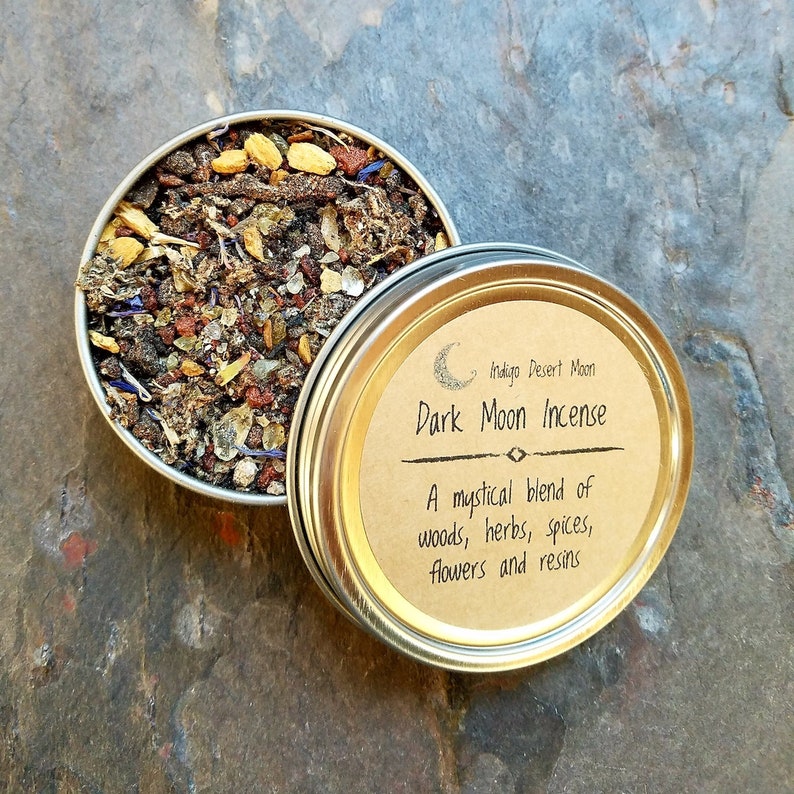 Magical Visual Arts
Giedražolė: This artist out of Vilnius makes impressive designs from grass, hay and wild plants that will last forever in a safe dry place or decompose if left to the elements. They are zero waste, beautifully sustainable, and absolutely stunning.
*    *    *
BlackInkVoid: out of Machester, UK, the artist offers handmade prints that have a distinct folk-horror nature to them. The images are subtly creepy often echoing known material in the genre while retaining their uniqueness.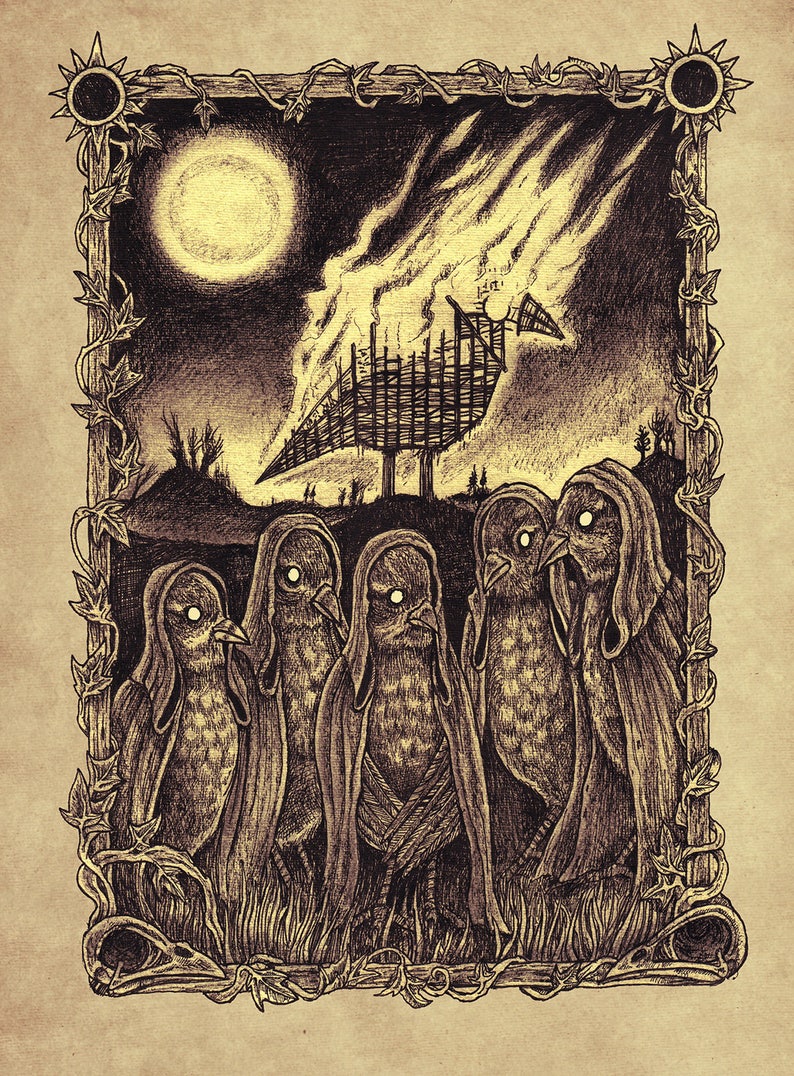 *    *    *
Coloringbookofshadow: A simple, printable idea – high-quality downloads that you can begin personalizing immediately and ranging from journals to spellwork to divination to gardening. They offer a broad range of similar products with the bonus-round that coloring helps with mindfulness.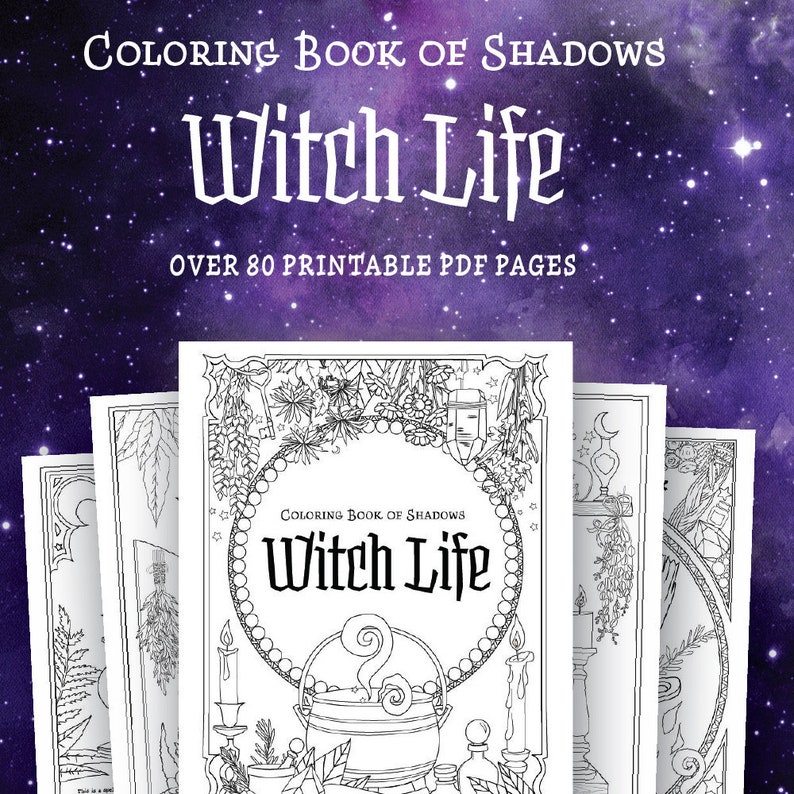 *    *    *
The GBG "Year and a Day" Calendar: This is a calendar that serves as an educational resource with "hundreds of Pagan feast days from pantheons around the world." It also includes the dates of sabbats, seasonal information, and lunar cycles. This calendar actually hangs on your wall and works even when the power goes out.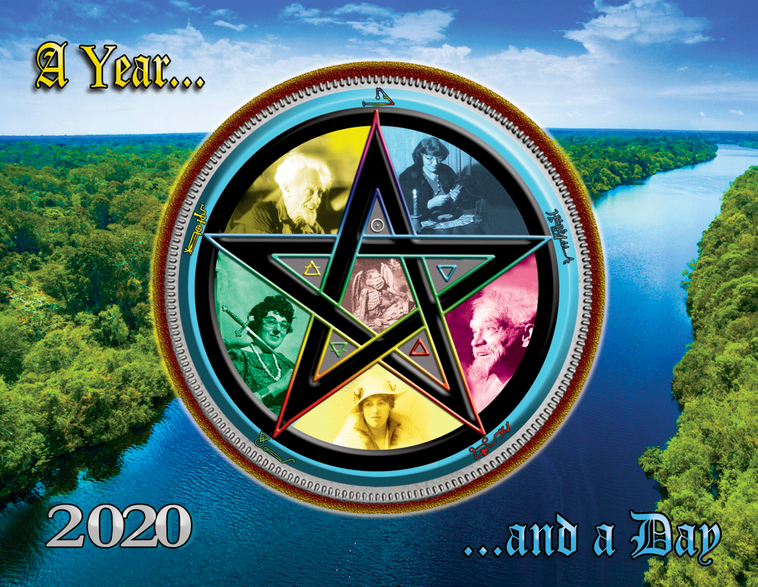 *    *    *
Weird Cat Tarot: Three words that immediately attracted our attention, and the cards live up to the name. They are whimsical and interesting and come complete with a guidebook with spreads and even the Weird Cat Zodiac.

Occasional Boxes
Blessed Be and Moon Boxes:  Different boxes of different sizes to celebrate the days of the Wheel of the Year"  "beautiful and inspiring ritual boxes can help you create a meaningful and spiritual holiday experience. They're perfect for everyone, from the beginner witch to the adept practitioner."
Actual Boxes
RareEarthWorks: Another shop that does incredible woodworking.  They have an extraordinary sabbat oil box available, but have many other "hand-crafted tools and accessories to broaden your spiritual horizons".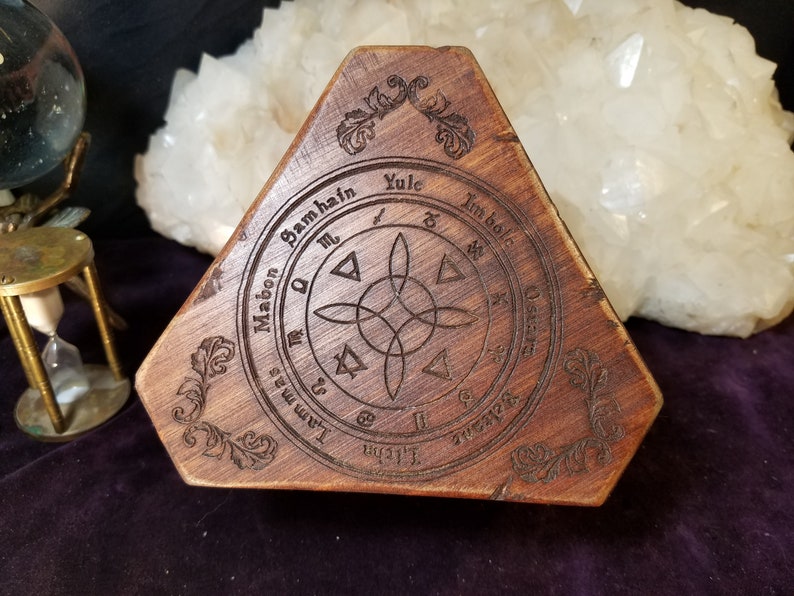 *    *    *
Góðan Daginn: Gypsey Teague's studio offers a broad range of Norse-inspired products and even curated trips to Iceland. They offer amazing boxes, leather goods, woodworking, metalcraft and more. We were drawn to the looms. Crafted out of different types of wood, they are functional and beautiful.
Local
While these are some of the larger companies and resources in the community, we must not overlook the Pagan-owned or Pagan-supportive small businesses that gird not only a worldwide community but are often also the backbone of their local communities. Despite the corporate-governmental origins of events like "Small Business Saturday", they are nevertheless important reminders that "small," "communitarian," and "local" are important adjectives to think about when we spend our money. It may not always be possible because of the size and impact of large corporate retailers, but we think that when we can buy local and personal, we should.
There's one near you that we may not know about or visited; but here is a brief but-far-from-exhaustive list of magickal shops.
If you are in London, The Astrology Shop and Treadwell's in Bloomsbury to your list of places to shop.
In New Orleans, Hex: Old World Witchery now seems to be the only place to get candles by Sabrina the Ink Witch along with plethora and other magickal goods. But if you find yourself in the Crescent City, check out a personalized gris-gris bag at Crescent City Conjure.
We'll add a couple of other iconic shops to think about. Up in Chicago, there is  Alchemy Arts. If you find yourself near Santa Barbara, CA, consider a little trip to Paradise Found shop.  And let us not forget Black Phoenix Alchemy Lab.
If you are near Atlanta, the folks at Phoenix & Dragon bookstore, who also have a host of featured events.  If you are near Orlando, consider stoping at Avalon: All Things Rare & Magickal.
In Asheville, stop by Raven & Crone, Western North Carolina's "Old Age" metaphysical
store. Raven & Crone support our TWH weekly tarot readings by letting us use their library of decks. They have an online site for events and products but they don't sell online or ship so you can touch things for yourself.  This leads us to the top section of our list…
Experiences
At the top of our list of gift suggestions is still offering and sharing experiences with your loved ones. It can be a simple as sharing an afternoon chat. After all, the most valuable things we can offer are our love and our time.
Consider taking a course with a friend. Ardantane, Cherry Hill Seminary, and Temple of Witchcraft are a few of our community's providers that offer excellent courses that range from magickal practice to formal academic study.
And perhaps consider sharing a future event together such as a concert or Pagan Pride; or attending a magickal or spiritual conference together. Or give the gift of a reading or healing from a local practitioner.
Or maybe have some personalized commissioned artwork done by Sylverlight Photography.
Let's not forget donations as a gift, either. Among the organizations that do some incredible work in our community are Circle Sanctuary, Adocentyn Research Library, and New Alexandrian Library.
Or consider giving or sharing a pass to a park. It's not Pagan, per se, and really for those living in the United States, but the "America the Beautiful" Pass at 80 bucks for unlimited annual visits to all National Parks in the United States is a shareable and unforgettable way to create adventures together. You don't need one to get out in nature, but there are some breathtaking places in nature to see with one in your hand.
We hope you enjoyed these suggestions- they are just a small list of the many fantastic things out there. As we said, we think buying local and buying Pagan are important. They support our community and keep artists, artisans, and entrepreneurs doing their amazing work. We hope our guide inspires you to look across the internet as well as in your zip or postal code to buy Pagan.