The Wild Hunt is 100% reader supported by readers like you. Your support helps us pay our writers and editors, as well as cover the other bills to keep the news coming to you ad free. If you can, use the button below to make a one-time donation - or become a monthly sustainer. Thank you for reading The Wild Hunt!
Here it is. Black Friday: The invented retail holiday after the dysfunctional dinner of glut when you're supposed to buy something for everyone who participated; and celebrate the capitalistic commercialism of conspicuous excess. We get it. Black Friday drips with existential hypocrisy and all the obscenities of greed.
So, here's our gift guide.
But before we get to those suggestions, there are couple of things we think are important. First, we want to remind everyone about Small Business Saturday. Yes, we know it was created 8 years ago as governmental-corporate capitalist cocktail by American Express, the Boston Mayor's office and the National Trust for Historic Preservation all in collaboration with the Roslindale Village Main Street. And yeah, we kind of agree that American Express owning the rights to the name sounds both suspicious and sordid. Still, its an important reminder: that small, communitarian, and local are important adjectives to think about when we spend our money.
Second, we think spending your money in Pagan businesses invests in our community. That's why we want to give a shout out again to the great staff at Pagan Business Network led by Kenya Coviak. Started by Charissa Iskiwitch in 2014, the PBN brings together Pagan artists, musicians, entrepreneurs, teachers, and businesspersons. If you are shopping for anything, that's the place to start. Spending in our community strengthens our community.  It's not always possible to buy Pagan- and our market structure doesn't always permit it. But when we can, we think we should.
Third, **Disclaimer** no one at TWH received any compensation regarding this list.  It's just cool stuff we've run across- just our opinions. The Wild Hunt was not paid to endorse any of the listed products.
Last thing, another shout out. This TWH Solstice Buyer's Guide was started by our fantastic former colleague, Cara Schulz. We'll try to do as good of a job as she did in previous years.
So, here's what we did.  We asked members of the TWH team – the Hunters – to be on the look out for gifts they thought were awesome. Manny suggested "squee-level" but the rest of us don't think that's a word. The top suggestion across the board was always the same: the gift of your time and love to friends, family and anyone you offer it to. If you feel another gift that you can actually purchase is important, here are some suggestions.
Decorating
Heathen Yule Ornament Set by Elusive Concepts in Morristown, NJ. (actually, a few things by Elusive concepts). This is a great set for Yule tree decorating. They have a viking set as well.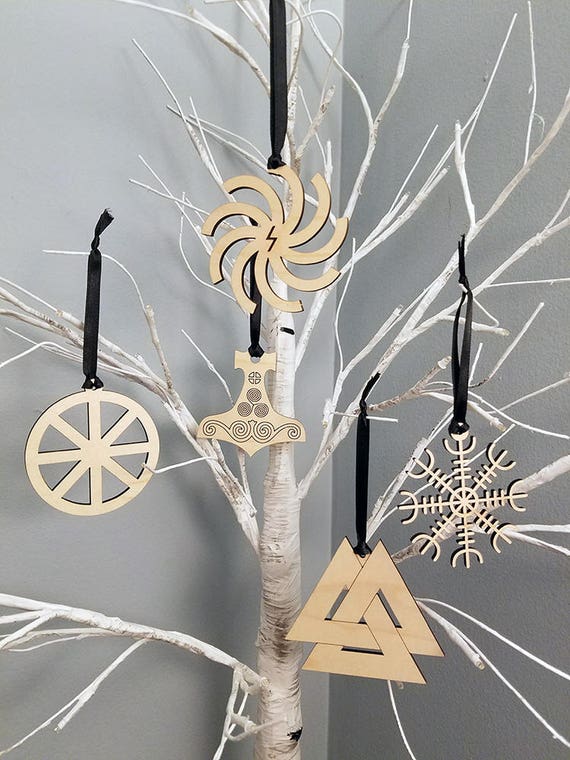 * * *
Yule Decoration set by Scriptorium Julianum. They also offer a DIY template for download so you can create your own paper decorations. But they also have many other things- so it's well worth the time looking around on their site.
*  *  *
Culture and Arts
"I Remember Love" by Mama Gina (CD or digital download, available at https://www.mamaginamusic.com/media)
Mama Gina (aka Gina LaMonte) goes full-on Pagan and does the earthy, Bonnie Raitt-ish, singer-songwriter thing on this 10-track collection.
"Binding Wood" is a vocal and drum track that she wrote for the handfasting of two friends. "The Eagle and the Owl" is an incantatory djembe/rattle/chant piece in which she sings "Dance the eagle, dance the owl, one by daylight, one by stars . . . drape yourself in all that light and watch the Goddess in you rise."
On "The Empress Down Rattlesnake Road," she summons muscular guitar strumming and grit in her voice to explore, she once noted in an interview, "my love affair with Kali." "Collapse" is a gentle, elegiac ballad she wrote about a dying father's love for his daughter – composed, Gina said, after she was visited by his just-departed spirit.
* * *
"Y Mabinogi – The Second Branch" by Damh the Bard. (https://store.paganmusic.co.uk/album/y-mabinogi-the-second-branch)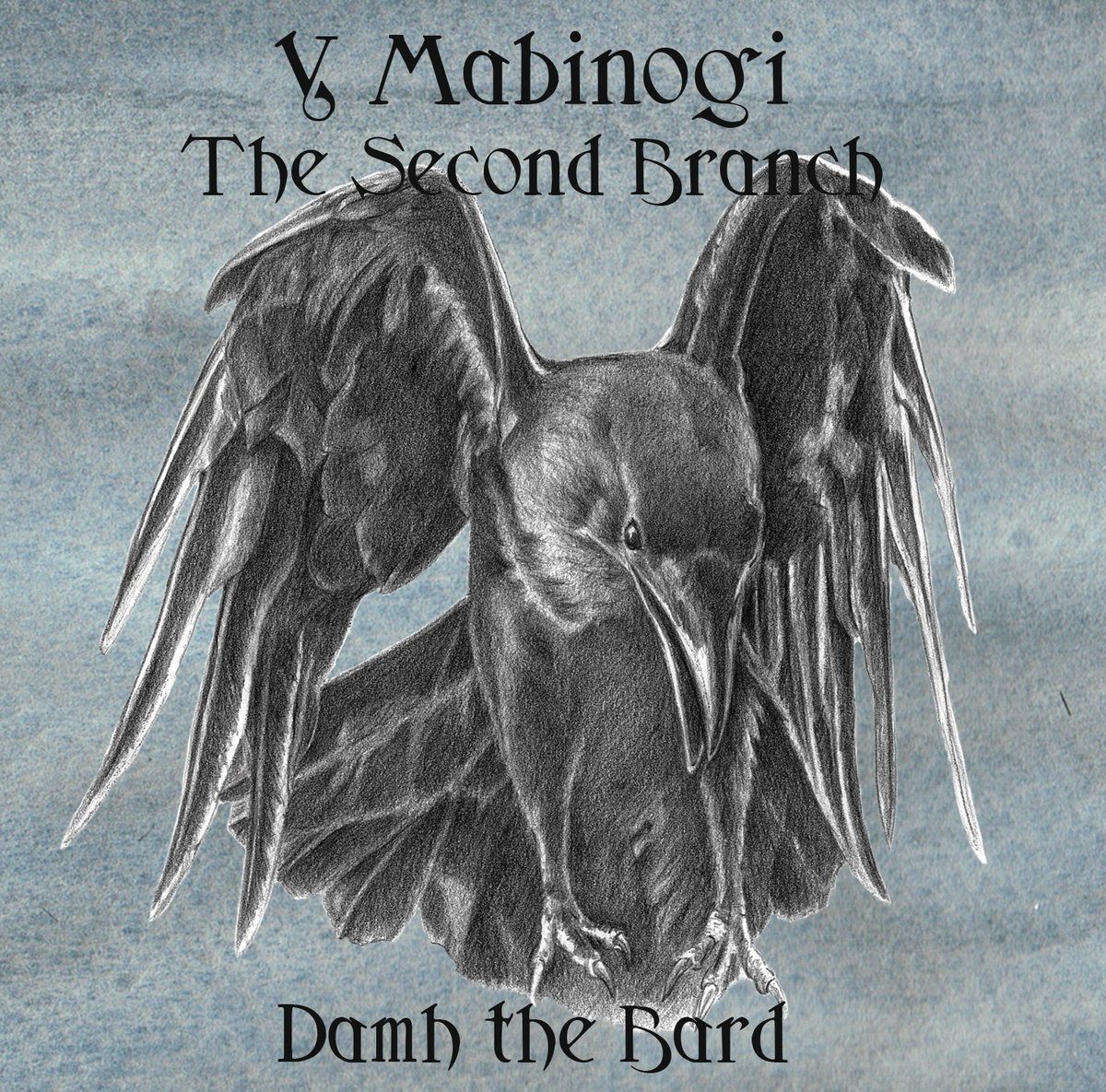 Well-known in Pagan events, Damh the Bard recently released this digital album. The music combines scholarly research with orchestral movements, and narrations. He is joined by S.J Tucker on The Birds of Rhiannon, a beautiful and tearful song. He is also joined by Blanche Rowen on Raven's Tears and A Forest on the Ocean, both numinous and soulful.
* * *
The Witches of Portland series by author T. Thorn Coyle (novels available on Amazon, but see Thorn Coyle's  website for information about obtaining e-books in formats other than Amazon's Kindle Unlimited)
Portland, Oregon, is a bustling paranormal burg. First came Nick Burkhardt, the Grimm who battled all varieties of the supernatural creatures known as Wesen. Now comes noted Witch/Pagan/magic worker T. Thorn Coyle (she identifies as all three) and her new fantasy novel series, The Witches of Portland.
The first volume, By Earth, tells the tale of the witch Cassiel, who is haunted by ghosts, and Joe, who is "haunted and doesn't know it — haunted by a dead girlfriend who insists the city itself is in trouble."
Six novels in the nine-book series have been published. Coyle notes that the works are "linked stand-alone novels" that do not have a "big story arch."
* * *
Dionysus by Paul B. Rucker (18×24-inch print artwork, available on his website)
Visionary artist Paul B. Rucker creates images of gods, goddesses, faeries and angels that are not just electrifying – his subjects themselves seem to pulse with an electric energy. Dionysus is just one of his many potent works. Others include a riveting Kali, a radiant Oshun, a Celtic shaman, his renowned Melek Ta'us (the Peacock Angel), and many more.
* * *
Various Prints by Hannah Willow (available at https://hannahwillow.ecwid.com). The Wilshire based artist produces images that speak across traditions.  The imagery is both clean and complex layering Pagan codes and landscapes with familiar scenes.  The majority of the artwork is available as open editions with some specialty prints also available.
* * *
Various Prints by Isabella Rotman (available at http://www.isabellarotman.com).  The Chicago-based artist covers a range of topics "the ocean, mermaids, crushing loneliness, people in the woods, or sex." Her imagery is clever, modern and Pagan.
* * *
Artisans
ForestHaunt : by Johanna Pontes Frapier and Forest out of Gloucester, Massachusetts offer t-shirts that take us "Into the deep, dark woods". The designs are nicely haunting, and the t-shirts created at the time they are orders. We recommend a look.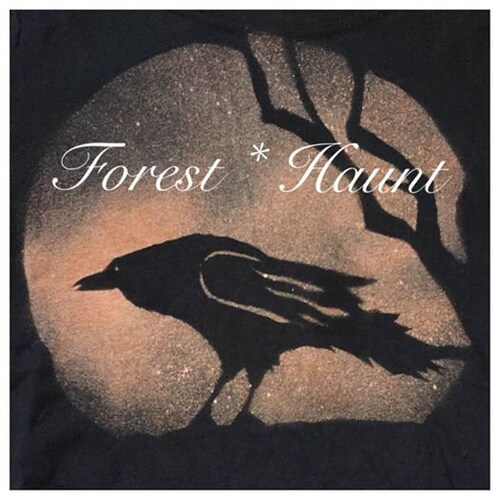 * * *
Odyssey Craftworks : Their Mjolnir pendant with an inlaid gemstone is an even more striking piece in person, perfect for Heathens of all stripes. While you visit on the website, have a look at the Hekate's Key necklace, which has a lovely design based on the Strophalos (or "Hekate's Wheel"). Their whole catalog is worth looking through.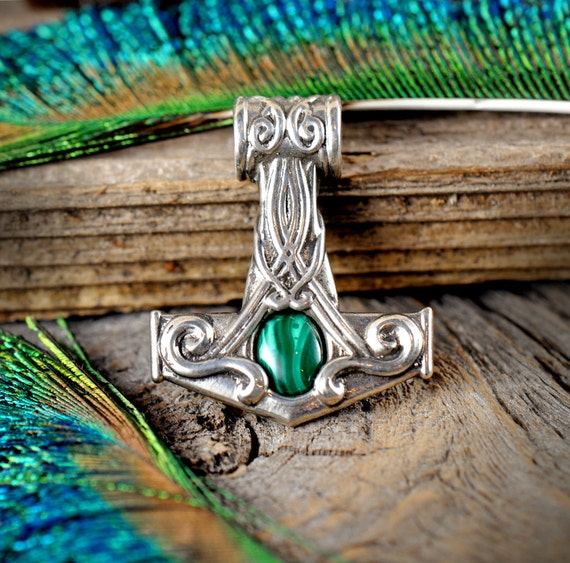 * * *
Góðan Daginn : Gypsey Teague's studio offers a broad range of Norse-inspired products. They offer amazing boxes, leather goods, woodworking, metalcraft and more. We were drawn to the looms. Crafted out of different types of wood, they are functional and stunning.
* * *
Handmaid Heathen:  Ylva does some fantastic pyrography. The work is detailed and beautiful for ritual or display. The photography of her work doesn't quite do it justice because it doesn't show the rick dimensions in her work.
* * *
Fiber Magick Crochet: One thing you can say about Opal Luna's shop is that it's fun.  Her crochet work is cute and creative, ranging from small dolls to hats- but the Sparkle belly unicorns are the bug's ear.
* * *
BrigidsGrove : offers these inspirational Story Goddesses made of resin to reflect on Women's Mysteries. The various statues come in different colors, shapes, and sizes.  They are designed with interchangeable charm belts that can be customized to specific desires.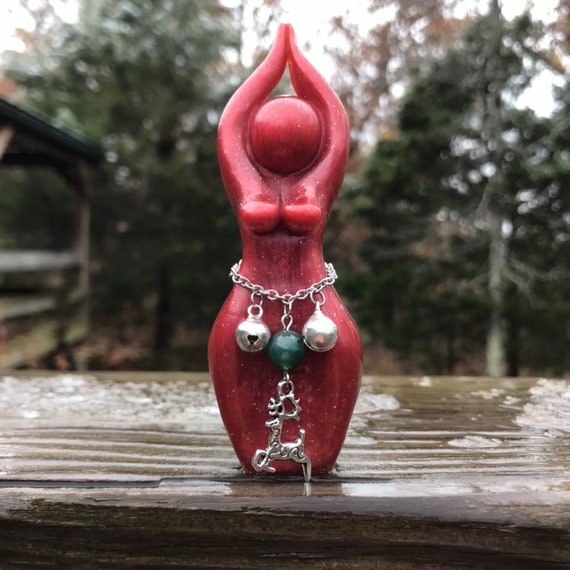 * * *
Tracy Maisel Studios : Tracy Maisel does some some absolutely stunning metalwork that incorporates Pagan themes but also offers crafted metal flowers in a large variety of colors.
* * *
Witchy Fabulous
Sabbat Box : This is both an online store an subscription service. The past boxes by all reports have been outstanding. The boxes are curated specifically for the target Sabbat and shipped accordingly. The recent Samhain box is pictured.
* * *
Last Craft Designs: A thorough mess of modern kitschy Witchy things, Last Craft Design offers an unequaled does of fabulous in their candle collection. Among the exceptional candles, "Our Lady of Lemonade", "Our Lady of Eyeliner" and "He Who wants to Believe". Enjoy.
* * *
Wicked Witch Studios:  A little bit of everything that has to do with Southern traditions of Witchcraft, Dorothy Morrison's store is longstanding Pagan-owned and operated.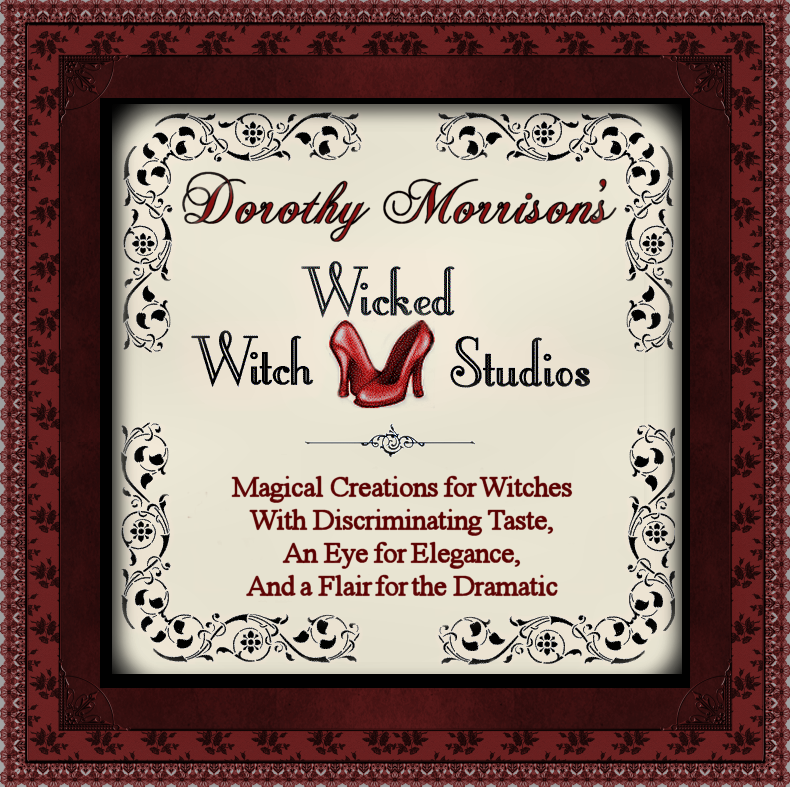 One last suggestion,  but it's not Pagan, per se, and really for those living in the United States: America the Beautiful Pass : 80 bucks for an unlimited annual pass to all National Parks in the United States. You don't need one to get out in nature, but there are some breathtaking places in nature to see with one in your hand.
We hope you enjoyed these gift suggestions- they are just a small list of the many fantastic things out there. As we said, we thinking buying local and buying Pagan are important. They support our community and keep artists, artisans and entrepreneurs doing their amazing work. We hope our guide inspires you to look across the internet as well as in your zip or postal code to buy Pagan.